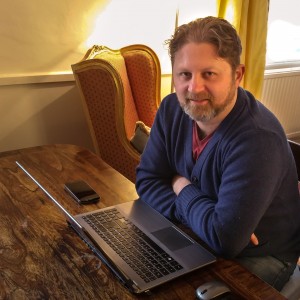 Hi, my name is Mike Palmer and i am an IT specialist. I have been interested in technology ever since I was young boy. In the early 1980's my Dad bought me my first home computer – a Commodore 64. Since then i have maintained a constant interest in PC's and computers. In the intervening years I have completing a degree in Business Studies and working for Gateway Computers. My interest in computing and technology was transformed into academic achievement in 2005 when I completed a Masters Degree in Computer Science at the University of Kent. Since then I have been designing and building websites, as well as helping friends and family with their computing and technology problems.
The Rising Importance of Computers in Society
Over the last 10 years I have noticed public interest in computers change.  From originally being an obscure hobby for "nerds" and "geeks" and a "boring" business tool found in bland offices, computers are now a product used by almost everybody in our society today. Technology has gone crazy – a large amount of people in the UK have either a smartphone, a personal computer or a laptop, or often all three. A lot of the everyday tasks we used to do in the real world, we now do in a virtual world – chatting, emailing, shopping, paying bills – to name but a few.
Being able to use a computer effectively is becoming more and more of a necessity in our modern society. Businesses and governments are going the online route in order to provide their services. This allows them to save money and also provide a more efficient service (for them at least!) In future we will need to keep up with technology to do even basic tasks like pay our bills. When I noticed there was a growing need for basic technology skills, I decided to start a business to help others with their computer usage. Many people have great difficulty using computers and need support and help. They have difficulty understanding computers and want tutoring to improve. They have difficulty fixing faults with their computers. Using my knowledge, friendliness and understanding I can help all of these these people.