Computer Repairs and Upgrades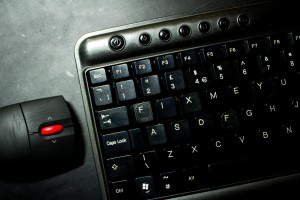 I can perform a wide variety of computer repairs and upgrades at your home or business, or if necessary, I can take the computer back to HQ to be fixed and then return it to your home or business at a time to suit you.If you live in the Maidstone area and need help with your computer, call on resolved IT.
Computer Repairs
A computer is a complex machine making millions of decisions per second. All it takes is one wrong decision and everything can come to a grinding halt. So what can go wrong that requires computer repairs? Well quite a few things actually! Software failure, hardware failure, viruses, malware, bugs and many other problems can occur.
Email Repair and Set Up
All email addresses are catered for – gmail, live, hotmail, virgin, sky, bt plus other unique emails related to specific websites. Emails can be set up and/or repaired on your pc, laptop, touch pad, iPad, smartphone, tv or any other device that accepts emails.
Anti Virus Help
I can remove nasty viruses and malware from your computer and restore it to its former glory. I can help secure your computer against potential virus and malware attacks. Analysis and identification of any viruses on your computer will be followed by quick and effective cleaning and removal. Installation of an up-to-date antivirus solution to help prevent future infections.
Internet Support
If you are having problems with your home Broadband internet set up I can fix any issues for you. I can liaise with your supplier, such as BT, Sky, Virgin or Talktalk, to fix your problem or set you up with a new service provider if necessary.
Computer Upgrades
I can upgrade many parts of your computer to improve its performance and functionality. For example memory and storage can be upgraded for laptops and desktops. Graphics card and Soundcard can be upgraded. I can install your computer as a home cinema system allowing you to view films and other media from your computer on your television.
Windows installation
Installations and re-installations of Windows XP, Vista, 7, 8, 8.1 and 10.
Windows upgrades
Advice and support regarding upgrading your computer from an old version of windows such as 95, 98, 2000, NT, Millennium, XP or Vista to new versions such as Windows 10.
New Hardware Installation
If your computer has a hardware problem I can fix it or replace the broken part – processors, hard drives, memory, graphics cards, Sound cards, motherboard. Any part of a desktop computer can be replaced. Laptops, although essentially the same as a desktop, are built with compactness and small size in mind so parts are often combined to save space. This means certain parts of laptops are difficult to replace but you will always be advised on the best course of action to be taken depending on the situation.
New Software Installation
Various software programs can be installed and repaired such as word processing software, spread sheets, antivirus, photo applications and many others.