Senior Citizens Home Computer Help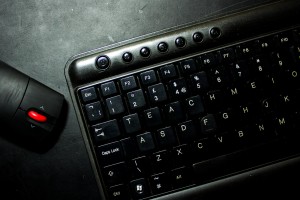 I offer comprehensive help for OAPs and senior citizens who need computer support. I can fix any problem on your laptop, desktop or tablet and provide lessons if you need them. I can do this all in the comfort of your own home at a time and pace that suits you. I work in Maidstone and the surrounding villages and countryside.
Please call me on 07530 696030 or email mike@resolved-it.com if you have any questions or would like to book an appointment.
Computer Help at Home
I can visit your home and help out doing important tasks on your computer such as your doing shopping online, paying bills online or managing your finances. My computer help at home service is completely reliable and trustworthy. References are available if required.
Computer lessons at Home
If you want to improve your computer skills I can provide you with the perfect solution. I offer one-to-one computer lessons at home. It is a comprehensive teaching service, helping you learn the things you want to learn at a pace that suits you. For example, you might want to know more about using emails, surfing the internet, or doing online shopping. I can offer friendly help and support, teaching you what you need to know, in a friendly manner, at a pace you feel comfortable with.
I can do home tutorials at a time and frequency that suits you. I am happy to make a morning, afternoon or evening appointment with you. It can be just a one-off meeting to learn something specific or we can arrange weekly, fortnightly or monthly meetings to help you develop your computer skills further.
Computer installation and setup
I can set up your new computer at your home and install any extra software you need. I can set up your email, connect you wirelessly to the Internet and add any extra programs you need such as a word processor. I can also install any peripherals you need such as printers, scanners and cameras.
Computer repairs
I can fix any problem with your desktop computer, laptop or tablet. I can provide anti-virus solutions, fix email problems, solve any Internet issues and offer advice and solutions for any other problems you have. I can do this at your home, while u wait. If necessary I can take your computer away and return it to your door when it is fixed.